Parent Council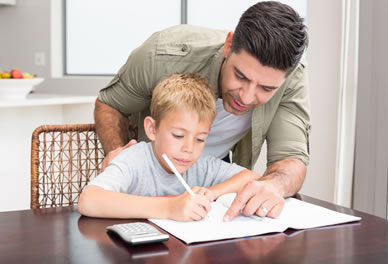 At Cairns Primary School we have a very active and supportive Parent Council. The Parent Council is a voluntary group of parents who meet on the first Monday of every month to discuss fundraising, social events and other relevant school issues.
The Parent Council are part of the Parent Forum, of which anyone with a child at Cairns Primary is a member. The Parent Council gives parents an opportunity to meet together to ask questions, gather information and work in a way which is most supportive to the school, staff and pupils.

Throughout the year, the Parent Council run various events such as Halloween Discos and the Summer Fair. They are also proactive at our many events throughout the year, helping with catering and general fundraising. All monies raised by the Parent Council is given back to the school to support all pupils e.g.to provide extra resources, opportunities for trips/outings, experiences for pupils.
If you would like to become a member of our Parent Council, please follow us on Twitter or check the school website to hear about the date of our next meeting. New members are always welcomed.
If you would like more information about the Parent council, or you would like to contact them, please email the chair or secretary on cairnsprimaryparentcouncil@yahoo.com or contact the school office for more information.
Parent Council Positions:
Chair Person – Sarah Sharpe
Vice Chair – Adeola Patterson
Secretary – Lindsay Gilchrist
Treasurer – Clare Jamieson
Parent Council Members:
Stephen Kane, Debbie Kelt, Victoria Granger, Debbie Melville, Lisa Milton, Kirsty Gray, Jules Spence, Natalie McLaughlin, Kelly Rogan, Susan Montgomery, Adele Jones, Carole Johnston, Leanne Latta, Diane McMillan, Kirsty McIntosh, Shirley Cole
Minutes from past meetings
Upcoming meetings:
Monday 4th November
Monday 13th January
Monday 2nd March
Monday 4th May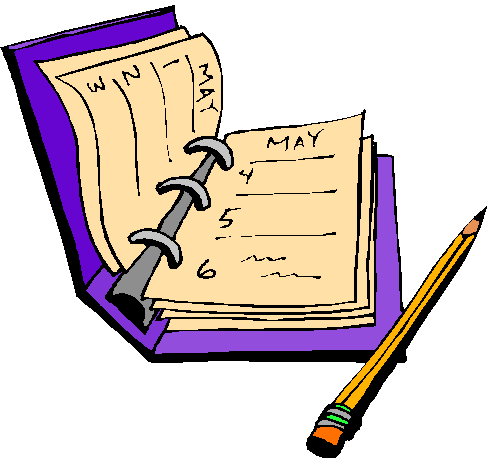 For our recent School Improvement Plan for session 2018/2019, please click the link below.
For our recent Standards and Quality Report for session 2018/2019, please click the link below.
Acting Head Teacher's Report
Staffing Update - Keeping in Touch Days; Miss Gillan, Mrs Macdonald and Mrs Giulianotti have been in school on KIT Days.
Miss Gillan & Mrs MacDonald will return to school after Easter. Mr Gardner will remain with us and take up his new post as permanent DHT.
February was a very busy month in Cairns! Successful events in February included;
Burns Supper: Our annual P7 Burns Supper was held on Thursday the 5th of February. This was led by our P7 pupils with performances from all of the pupils who participated in the Bridgeton Burns Club Schools Competition. The evening was a tremendous success and was attended by 200 parents and family members. The evening was led by our fantastic chairperson and followed a traditional format including; Address to a haggis, The Immortal Memory, Toast to the Lassies and Reply on Behalf of the Lassies. There were brilliant performances from our pupils from P1 to P7; these included verse speaking, choral speaking and performances from our Junior and Senior choirs and a wonderful dramatisation of Tam O' Shanter. We all enjoyed some delicious haggis soup made by one of our parents, Mr McInnes. Thanks to our pupils, parents and staff for making the evening such a success.
Bridgeton Burns Club Schools Competition Prize Giving Concert - On the evening of Friday the 13th of February we were invited to attend and perform at the Bridgeton Burns Club Schools Competition Prize Giving Concert. This concert showcases the talents of the prize winners who gained 1st and 2nd place in the competition. Performing on the evening were; Singers and Players who won 1st prize, our Junior Choral Speaking group who came 2nd and one of our P2 pupils Mirren Boyle who won 1st place in the P2/3 verse speaking section of the competition. Our winners were presented with their prizes at the end of the concert on Friday. Individual winners were presented with a certificate and a gift voucher. Collecting prizes on the evening were P4/5 Art–2nd for Kerry Wallace, P5 and Under Choir–3rd, P2/3 Solo Verse–3rd for Struan Stead, P6/7 Solo Verse–3rd for Demi Leigh Gray & P7 Art–3rd for Stephanie Kelly. We also won 1st prize in the newsdesk category with the newsreport dvd we recorded.
Residential Visit to Lockerbie Manor - with 32 P6&7 children, 5 staff. Very successful visit, children had a ball! Cairns staff and staff at the centre were very impressed with the childrens' behaviour and attitude. The children were well supported by Mr Gardner, Mr Hughes, Mrs Guthrie, Miss Guy & Miss Doig on the residential.
The P6&7 children who remained in school took part in an Activity week. Activities on offer were sports coaching, arts & crafts, P7 bowling trip, ICT and a visit to Cambuslang Park.
Old Firm Alliance Project - P7 children are working on this project with the children from St Cadoc's. The children have been taking part in football sessions with coaches from Rangers & Celtic.
Educational Outings: Nursery trip to David Livingstone Centre and Frankie & Benny's Restaurant for a pizza making workshop, Library visits, P6 at Seafood in Schools event, Miss Doig's class - Kelvingrove Art Gallery.
P5/6 Enterprise-French Cafe: Going very well. Children are developing lots of skills. Very popular with children throughout the school.
Fairtrade Fortnight – Lots of events and activities planned including a Fairtrade Cafe.
After School & Lunchtime Clubs: Football, Girls Football, Netball, Scratch (ICT), Debating, Multi Sports, ICT, Tennis & Homework.
Coming up in March;
World Book Day - On Thursday the 5th of March to mark World Book Day the children can come to school wearing their pyjamas and should bring along their favourite bedtime story. Our Rights Respecting School Group has organised this event. Each child wearing their pyjamas will be asked to bring along £1.00. All money collected will go to the Unicef Day for Change Appeal.
There are lots of class showcase events coming up in March;
• P3 & P3/4 Castles Showcase in class on Friday 6th March at 1.30pm
• P2-7 (Miss Doig) Class Showcase on Dinosaurs – Thursday 12th March at 1.30pm
• P6 Japan Showcase – Thursday 12th March at 11.00am
• P1 Fairyland Assembly & Showcase - Friday 13th March at 9.30pm
• P4 Rainforest Assembly & Showcase - Friday 20th March at 9.30pm
• P1-7 (Mr Kearney) Class Showcase – Wednesday 25th March at 1.30pm
• P2 Circus Assembly & Showcase – Friday the 27th of March at 9.30pm
Wednesday 1st April - Easter Service at Kirkhill Parish Church at 11.00am
Agenda for Meeting 27.04.15 (6:45)
Agenda:
Welcome Karleigh Keenan
Head teacher's Report Mrs Gillan
Treasurer's Report Lindsay Gilchrist
Open Secretary Post Karleigh Keenan
Summer Fayre Karleigh Keenan
SLC School Bus Cuts Vicky Allen
Road Safety – Lollipop Man request Karen Reilly / Emma Kerr
AOB All
Set date of next meeting Karleigh Keenan
Parent Council Agenda 27.04.15