Our School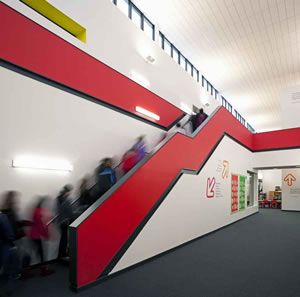 Cairns Primary School is a non-denominational primary school situated in the Halfway area of Cambuslang. We are proud to be part of the Cairns community and are keen to work in partnership with the local community and the Cathkin Learning Community.
Cairns Primary was established in 1957. However, we have recently moved into our new, 'state of the art' school building which is situated just along the road from our previous building. Our new school is amazing and we all love working and learning there.
In addition to catering for P1-P7 pupils, Cairns has an excellent Nursery facility catering for fifty morning and fifty afternoon places. Our Nursery is also non-denominational.
Cairns Primary is a primary school in the local authority area of South Lanarkshire and further information about schools and other council matters can be obtainewd by visiting their website www.southlanarkshire.gov.uk
At Cairns Primary, we strive to create an ethos of achievement within which all children can grow in confidence and in so doing, promote positive links with all members of school and local community.
If you wish to make any comment about our site, please contact the school office.