Breakfast Club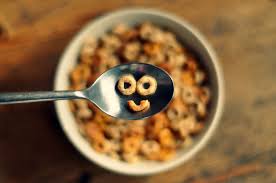 Please note, we still require more parent volunteers before we can start up this sessions Breakfast Club. If you would like to come along and help at Breakfast Club please contact the school office.
Further information
In previous years, the Breakfast Club has run every day between 8:15 - 8:45. It is held in the school Dinner Hall and is run by the school dinner ladies and some volunteer parents. It provides a safe and friendly enviroment for children to meet with their friends and get a healthy start to the day.
The following items are provided by the Breakfast Club:
Toast
Cereal
Apple Juice
Orange Juice
Milk
Prices are as follows:
Children who are entitled to Free School Meals - 20p
Full Paying - 60p
If you would like to volunteer to help out at the Breakfast Club please do not hesitate to contact the school office or pop in and speak to one of the volunteers.